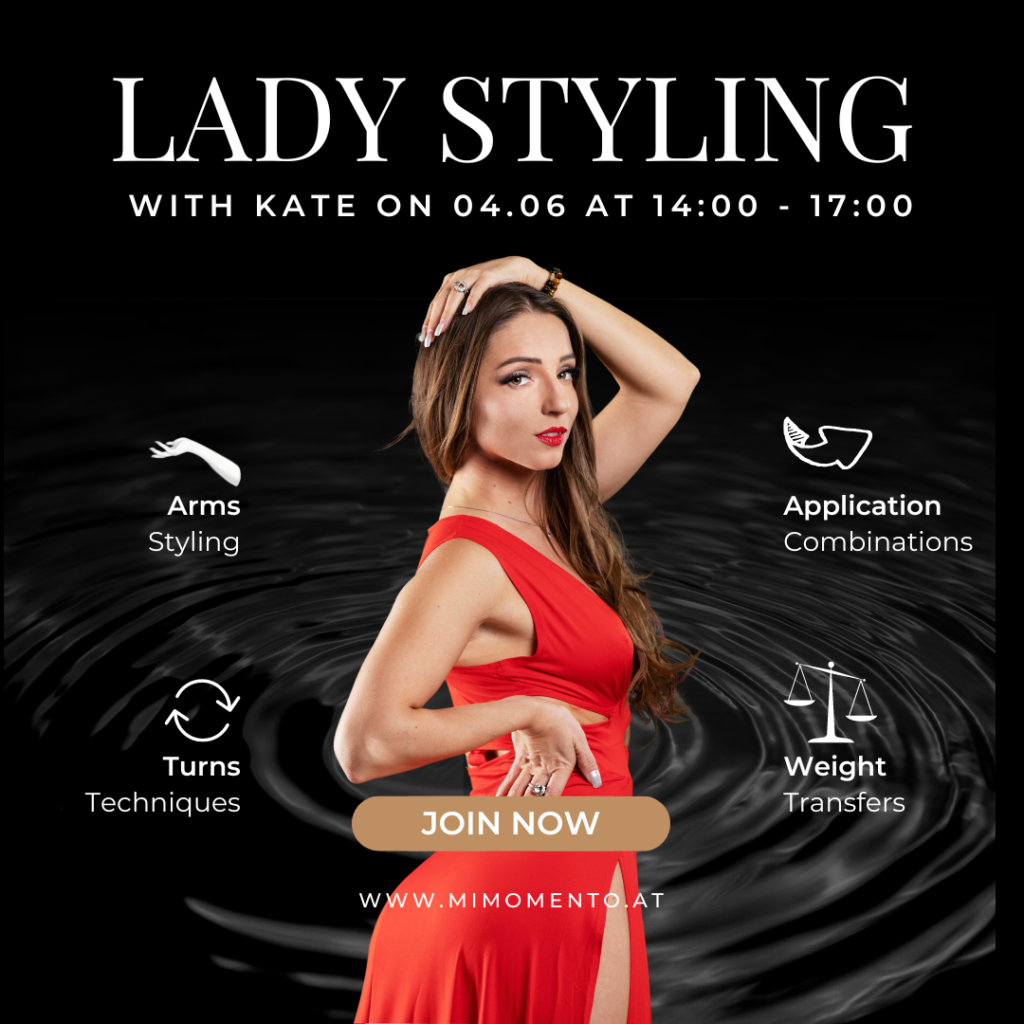 🌟 Welcome to Salsa Lady Styling Dance Class with Kate! 🌟
🗓️🎉Join us on June 4th from 14:00 to 17:00 for an exciting and enriching dance class focused on the most important hand movements in salsa. Led by the talented instructor Kate, this class is your opportunity to dive deep into the world of salsa styling and enhance your dance skills.
⏩️ But that's not all! Kate will also teach you how to establish strong connections with your arms during turns, enabling you to maintain seamless transitions and enhance your partnerwork on the dance floor. You'll discover how to create fluid and graceful movements that captivate both you and your partner.
➡️ During this 3-hour class, Kate will guide you through a comprehensive exploration of hand movements, allowing you to understand their significance and how they contribute to your overall salsa expression. From delicate gestures to dynamic sweeps, you'll learn a wide range of techniques that will add flair and elegance to your salsa moves.
⏭️ You'll develop a heightened awareness of your body and learn to synchronize your movements with precision and finesse.
✅ Kate will provide personalized instruction, ensuring that every participant gets the attention and guidance they need to progress.
🏷️ The cost for this 3-hour dance class is 36 euros, offering excellent value for the knowledge and skills you'll acquire under Kate's expert guidance. Don't miss this opportunity to invest in your salsa journey and take your dancing to new heights.
Open-level class is designed for dancers with at least 2 months of salsa experience
✅ Secure your spot today by registering for the class. Spaces are limited, so act fast to reserve your place in this exciting dance experience.
We look forward to seeing you on June 4th, ready to embrace the joy and beauty of salsa lady styling with Kate as your guide. 💃
We are looking forward to meet you!
New classes every month!
Like our facebook page and stay updated with our community!
Join the world of dancing and happiness with us!

Check our instagram