Discover a colourful new world of dancing Salsa "Cross-Body" Style.
Hello and welcome to the Mi Momento Dance Academy!
Discover an amazing and new world! But why you should learn how to dance Salsa? Learning how to dance Salsa has many benefits for both the mind and body. Some of the benefits are better fitness, stress relief, building more self-consciousness, finding new friends and getting better in social skills. Overall, learning how to dance is a fun and enjoyable way to improve your self in many things.
You can join our classes as a couple or just by yourself.
Our beginner group starts on 03.05.23
Wednesday 20:05 -21:00
Price: 48,-
Single class: 15,-
First trial class: 5,- (that will be included in the price of the course if you would like to keep on learning)
No dance partner needed.
Please take with you dance shoes or you can dance with socks.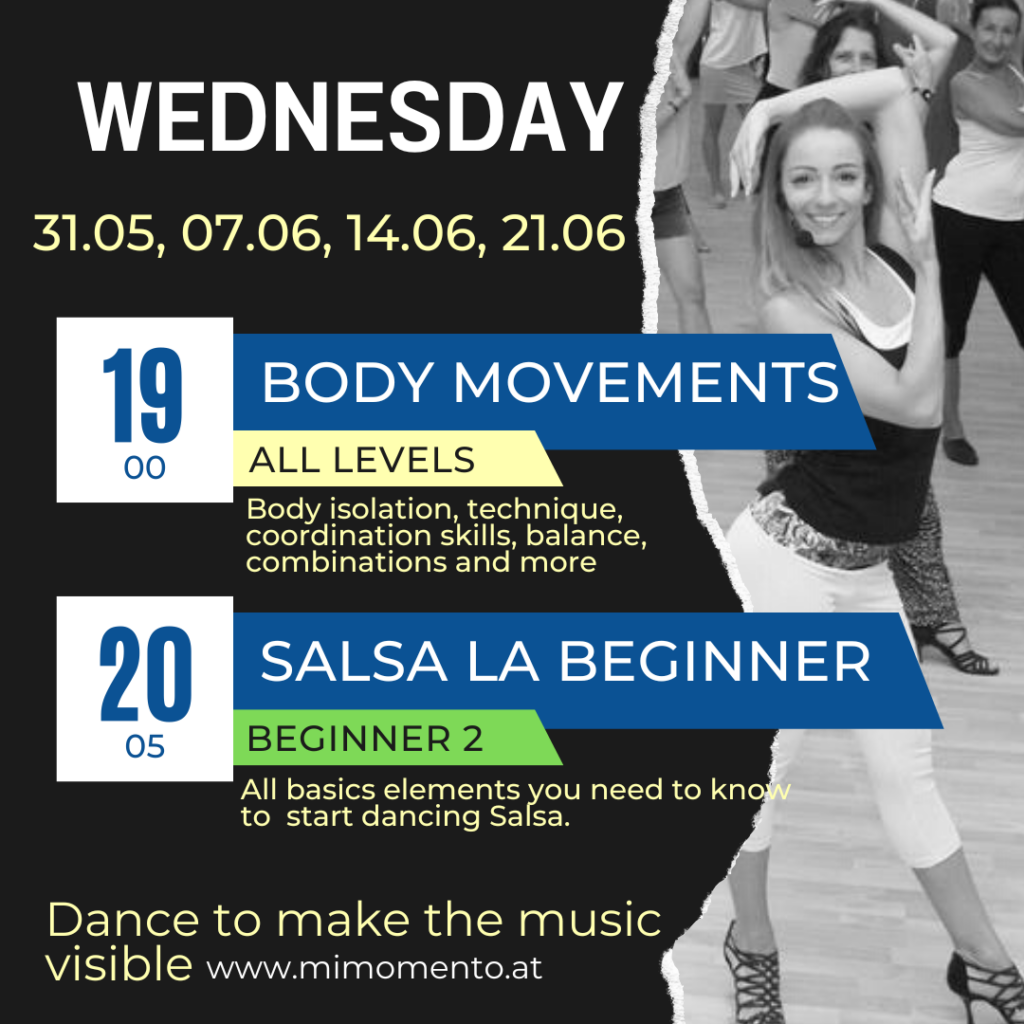 Gusshausstrasse 15, 1040 Vienna