Tango Argentino Dance
focused on improvisation development
Elegance, music and charm with amazing mood!
Regular Groups:
Saturday
17:30 Beginner II
18:30 Improver
To attend Improver you need to know:
Harmonious walking
Basic step
Pivot
Ochos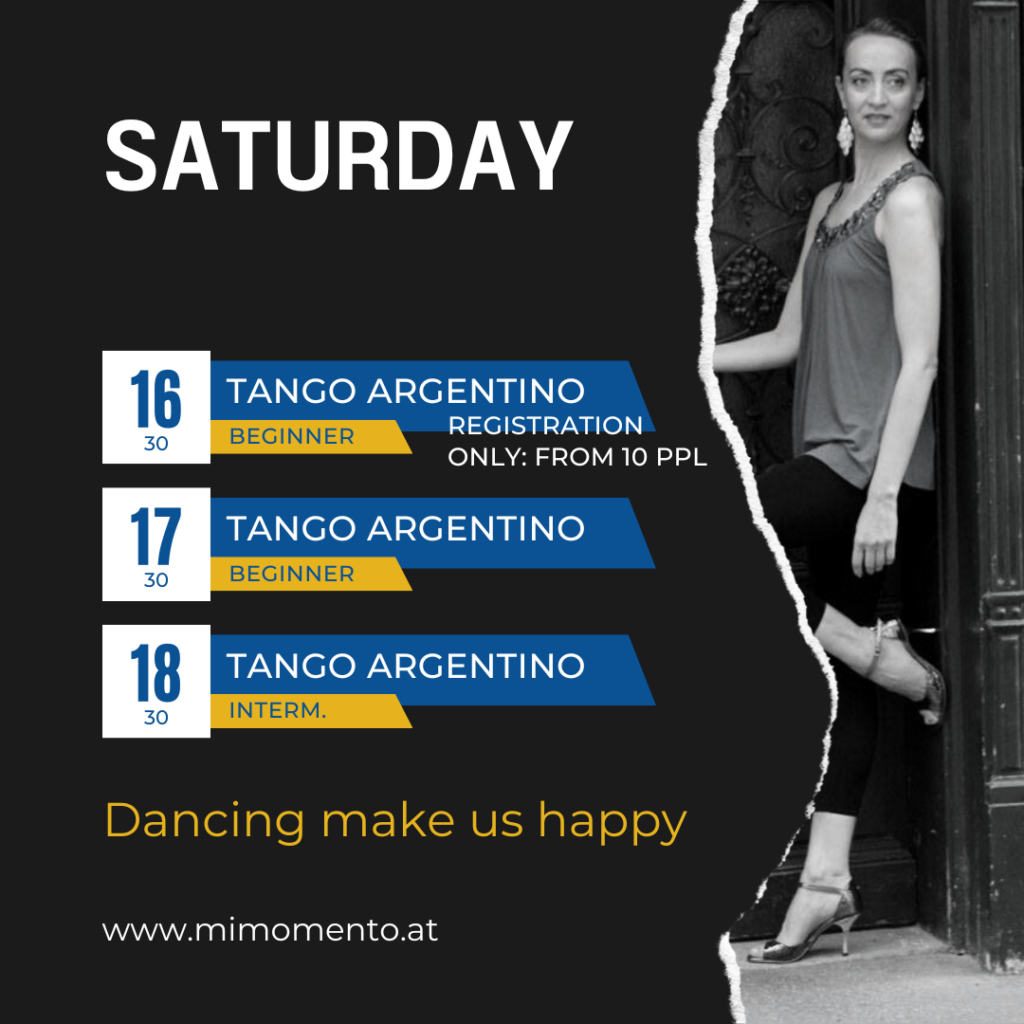 Tango Argentino at the heart of Vienna – registration open!
Open new "recruitment" for Tango Argentino beginner!
Will take place of Saturdays 16:30.
Group will start with minimum 5 couples register.
Wanna start Tango? Drop us a message or email: office@mimomento.at and as soon as we will have enough wishes – the group will start!

Check our instagram