Learn how to dance these styles! Click to choose the best for you!
WE MAKE YOU DANCE
EVERY DAY, EVERY MOMENT, EVERY TIME!
Actual Dance Classes form Dance Academy (DA).
NEW from 01.05.22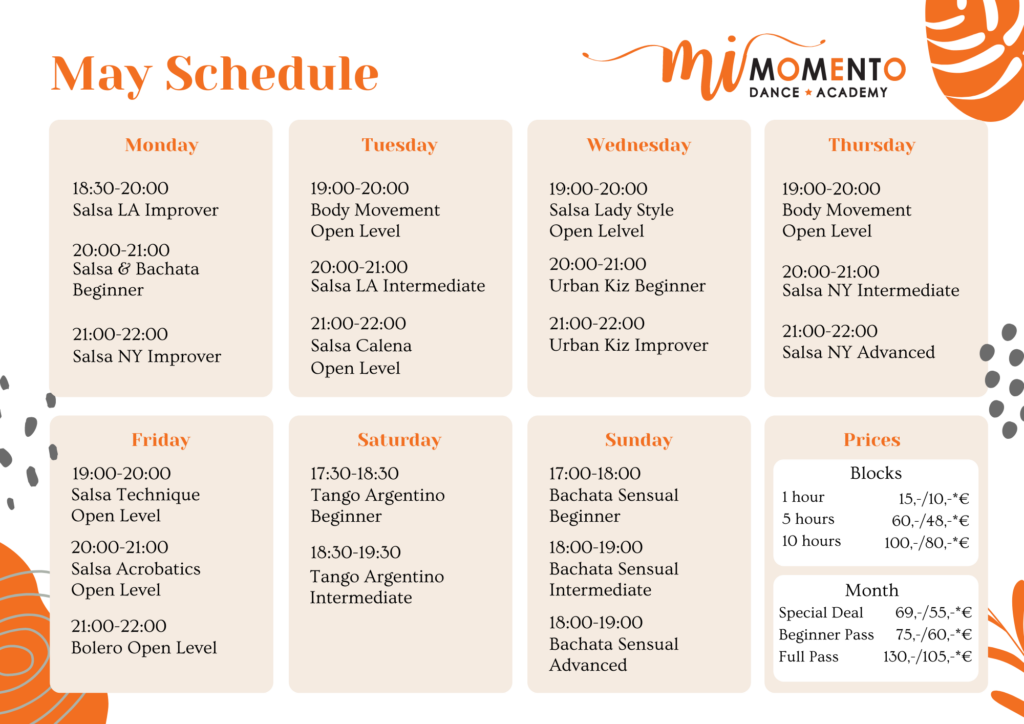 All classes are not every single time but we do our best to be there for you – we are all international dance artists and has sometimes our trips & work so please understand us and follow our instagram and stay updated. –> Insta: mimomento_dance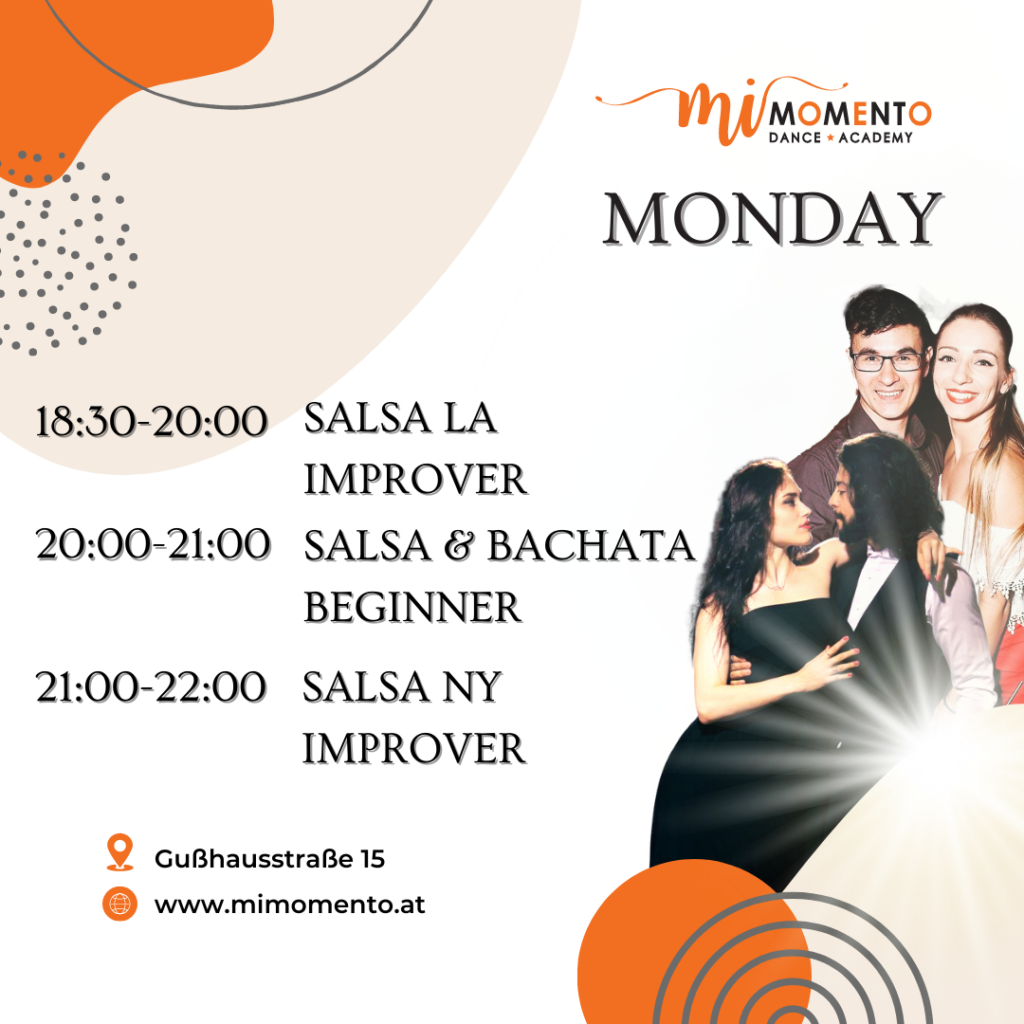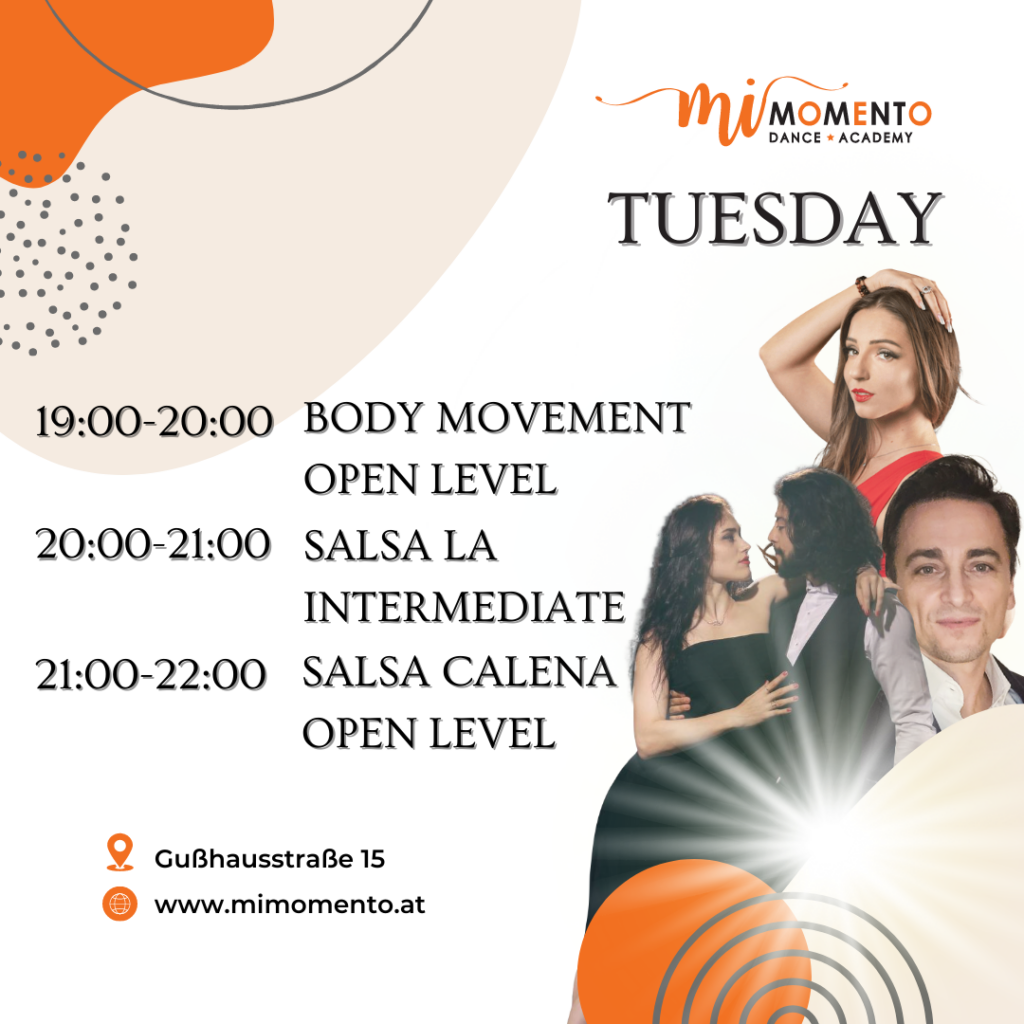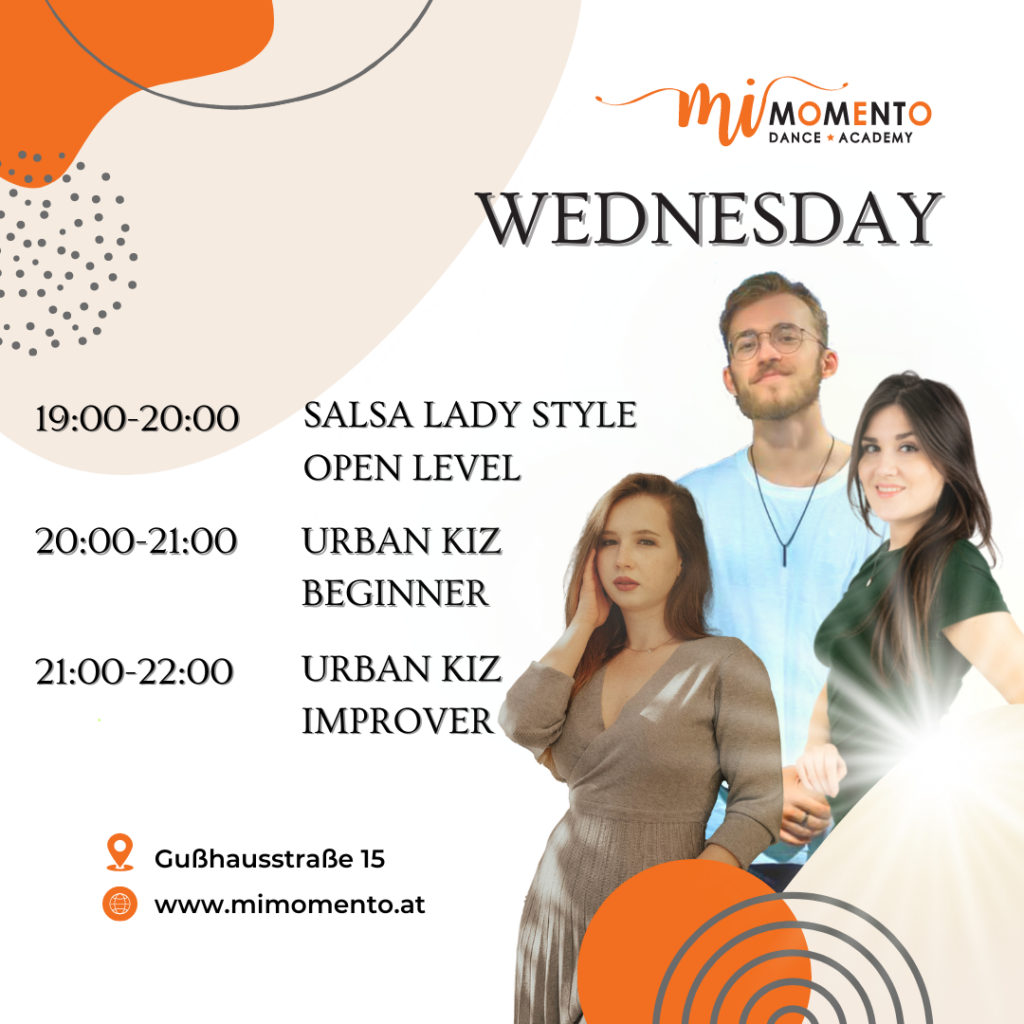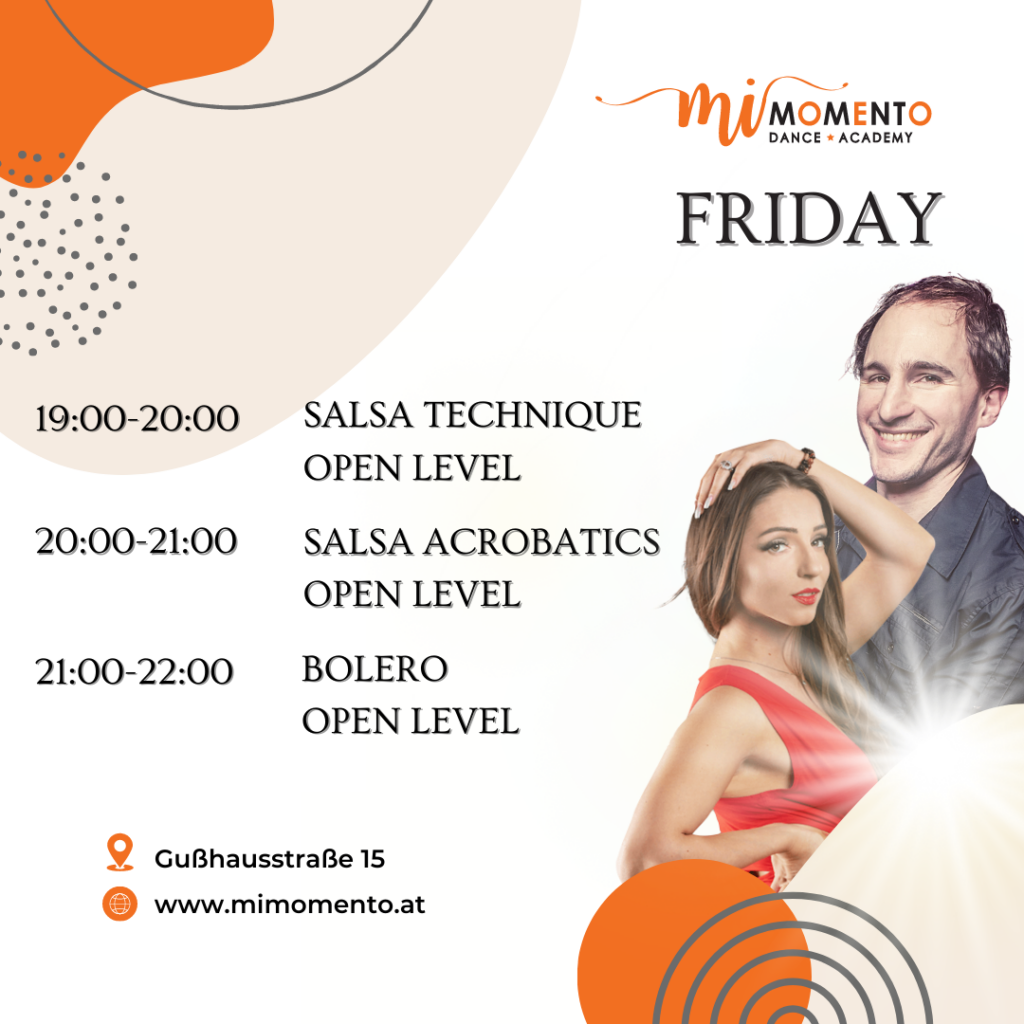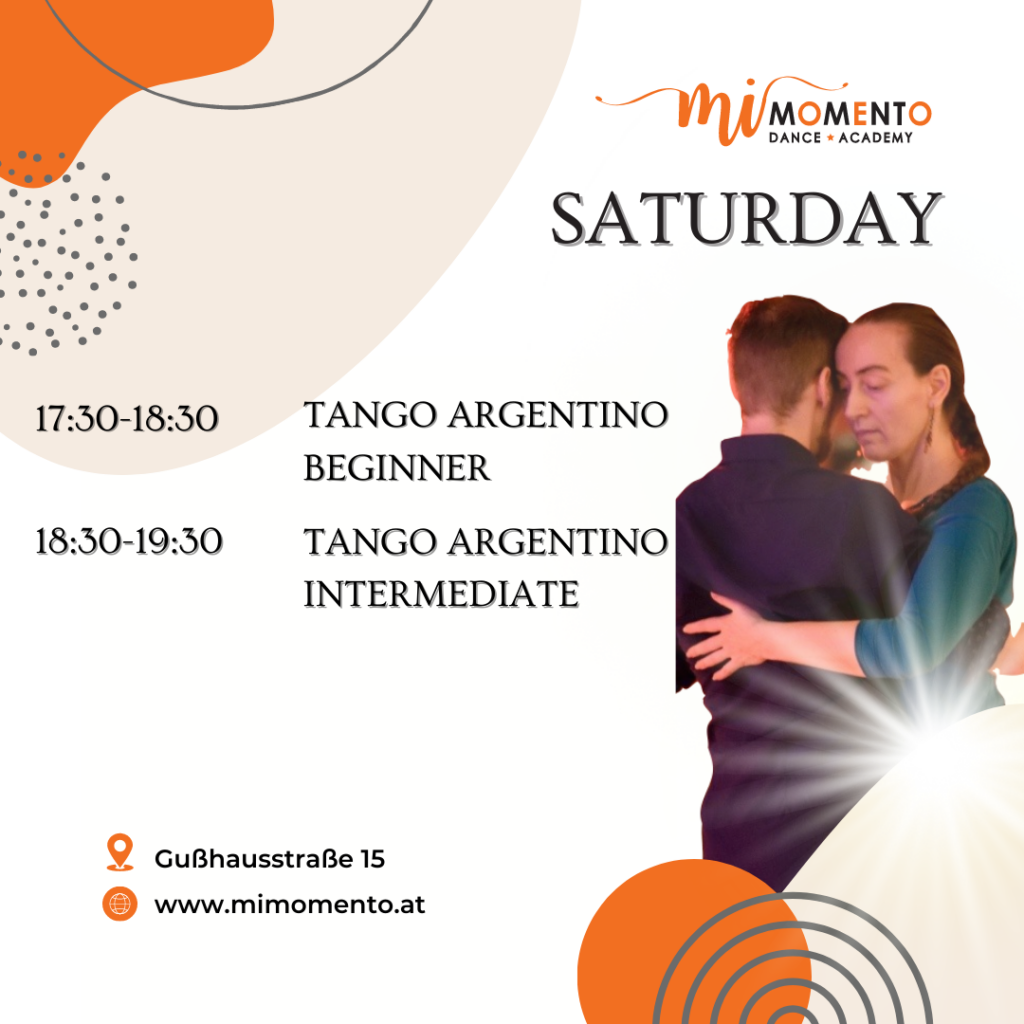 Something special for you which you will not find any where else in Vienna. Exclusive Dance Instructors from all over the world. Every month team gets bigger and more international! This month we welcome Sofi with High Heels Intensive special classes.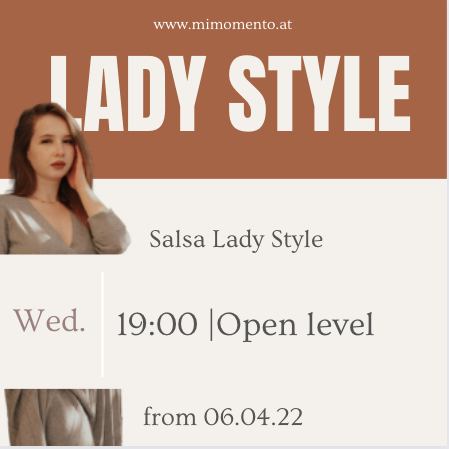 Solo Dance Classes are very important part for Ladies in our nowadays. It help us to discover our inner self love, respect and care. We care about ourself, we exercise, we dance, we develop every day into better version of ourself.

Try NEW – Tuesday 19:00
Special for MEN & WOMEN
Body Movement + Footwork for all
First time 5,- (buy pass get class for free)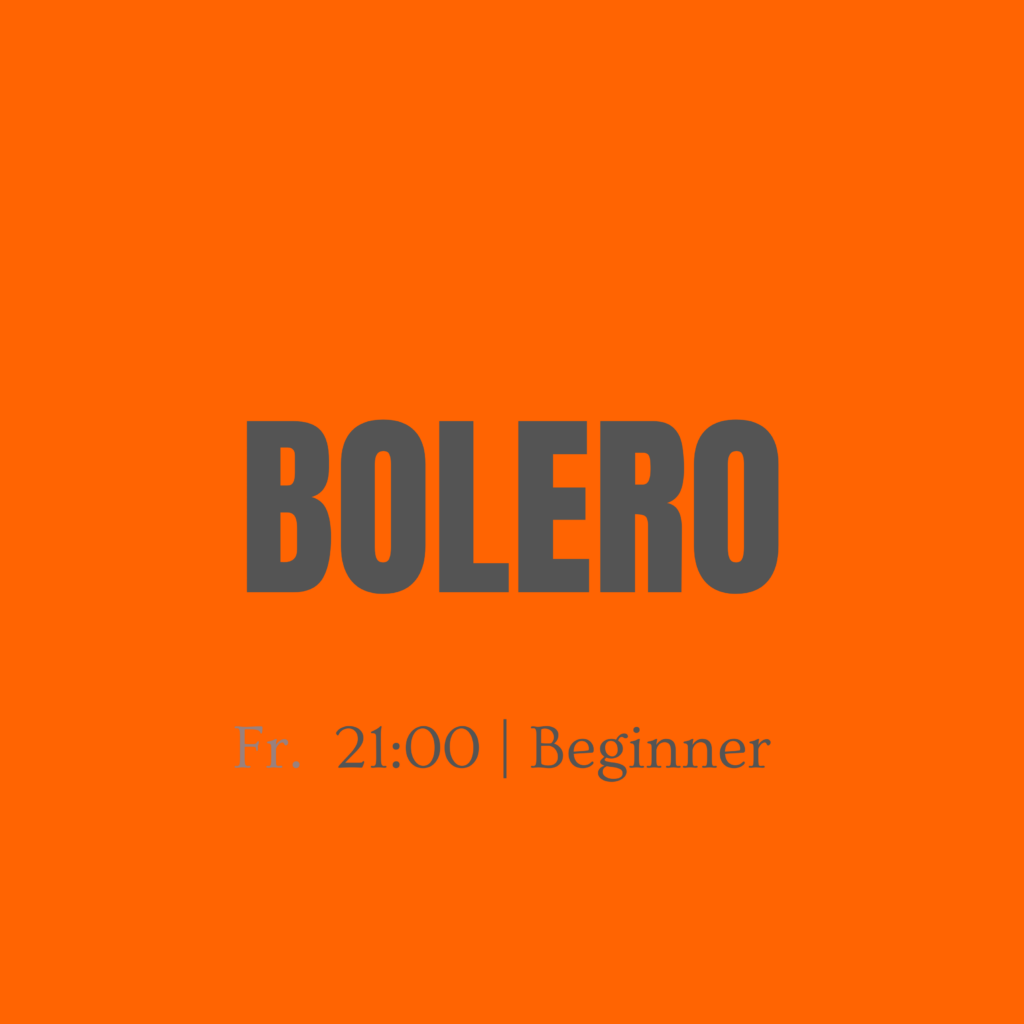 MEET US AT OUR INDOOR LOCATION!
Gußhausstraße 15
1040 Wien
Are you new to our Studio?
Please feel most welcome!
Check our instagram