Salsa, Bachata with a personal approach
Are you looking for dance classes to gain or improve your dancing skills but prefer a one-on-one training versus learning in a large group?
Book your own session on Wednesday 20:00 – 20:55 in March!
Registration is required
Do you wish to build confidence on the dance floor for social dances and learn at your own pace?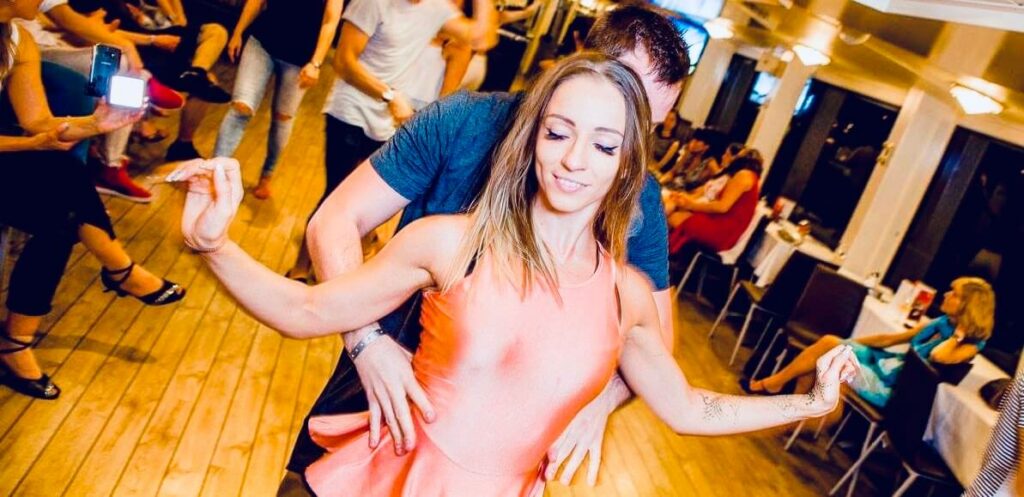 Do you and your partner want to learn how to dance or train together just for the fun of it or for a special event?
Do you want to learn another communication style with your partner?
You've come to the right page!
I am offering private dance lessons for individuals or couples interested in partner dancing.
Sharing my passion for dancing is a vocation for me so all skill levels from advanced to none at all are welcome in my classes.
Find your rhythm and learn how to dance to the beat of the music
Learn different dance techniques: salsa, bachata, footwork, chacha, freestyle, etc. Learn dance techniques and movement styles to improve your skills
Learn a dance choreography to perform in a special event (wedding, birthdays, birthday present, company party)
Prepare for social dancing in a party or for date night
Learn the techniques of being a good 'follower' or 'leader' and proper etiquette in partner dancing
Learn partner empathy and non-verbal communication in and through social dancing. These aspects of partner dancing have helped couples improve their relationship outside the dance floor as well!
Learn to go past the technical aspects of dancing to enjoy the dance itself!
Stay fit, improve your mind body coordination skills, increase your feel-good hormones by dancing!
The private dance lessons are customizable depending on your requirements and skills. Schedule is flexible as well. Small groups of couples (up to 3 pairs) who wish to learn for a special event or to learn together is also possible.
The training will be led by a professional and highly-experienced dance instructor – Kate Gutnichenko – Title holder of the ''Miss Salsa 2008" Annual Prize for Latin American dance and music at the Salsa Night Awards in Moscow in 2009. Originally from Kiev and living in Austria since 2012. Language of teaching English, German possible and mother languages as well.
Kate is a choreographer, who has received dance training at an early age of 4 years old from a professional ballet school. After ballet, she got trained in salsa and latin american dances since she was 14 years old. She is an international dance instructor for Salsa LA and NY Style since 2006. Together with her friends and family, in 2009, she co-founded a salsa club in Kyiv called DePo where these dancing styles are taught: Salsa LA style (on one), NY style (on 2), Lady style, Pachanga, Afro-Jazz, Afro-Rumba, contemporary.
She is currently the owner of Mi Momento Dance Academy (formerly Mi Manera Dance Studio). Kate is known for her distinctive and elegant choreography and for her impeccable and unique ''lady-styling'' in salsa. Well known as one of the best ''followers'' in Russian and Ukraine, her techniques and knowledge will help bring your dancing to a new level. Because the better we are in dancing – the more enjoyable it becomes! She has taught at international salsa congresses in Russia, France, Italy, Austria, Ukraine, Israel, Morocco and other countries. She won the title ''Miss Salsa 2008" Annual Prize for Latin American dance and music Salsa Night Awards in Moscow at 2009. Her choreography bagged the ''Show of the Year'' award at the 2012 Salsa Night Awards in Moscow.
It is worth mentioning that Kate tucks a Master's degree in Physics under her belt and has co-authored a scientific article published in Nature Photonics Journal in 2013. Learning dance body movements from such a well-rounded person would be a very fascinating experience!
Registration here by message in WhatsUp
Contact:
welcome@mimomento.at
+43 676 646 35 96 (also via whatsapp)
Adress: Gusshausstrasse 15, 1040 Vienna