Supreme Cuban Salsa Dance Practices and Lessons!
Learn how to dance Salsa Cuban Style in Vienna!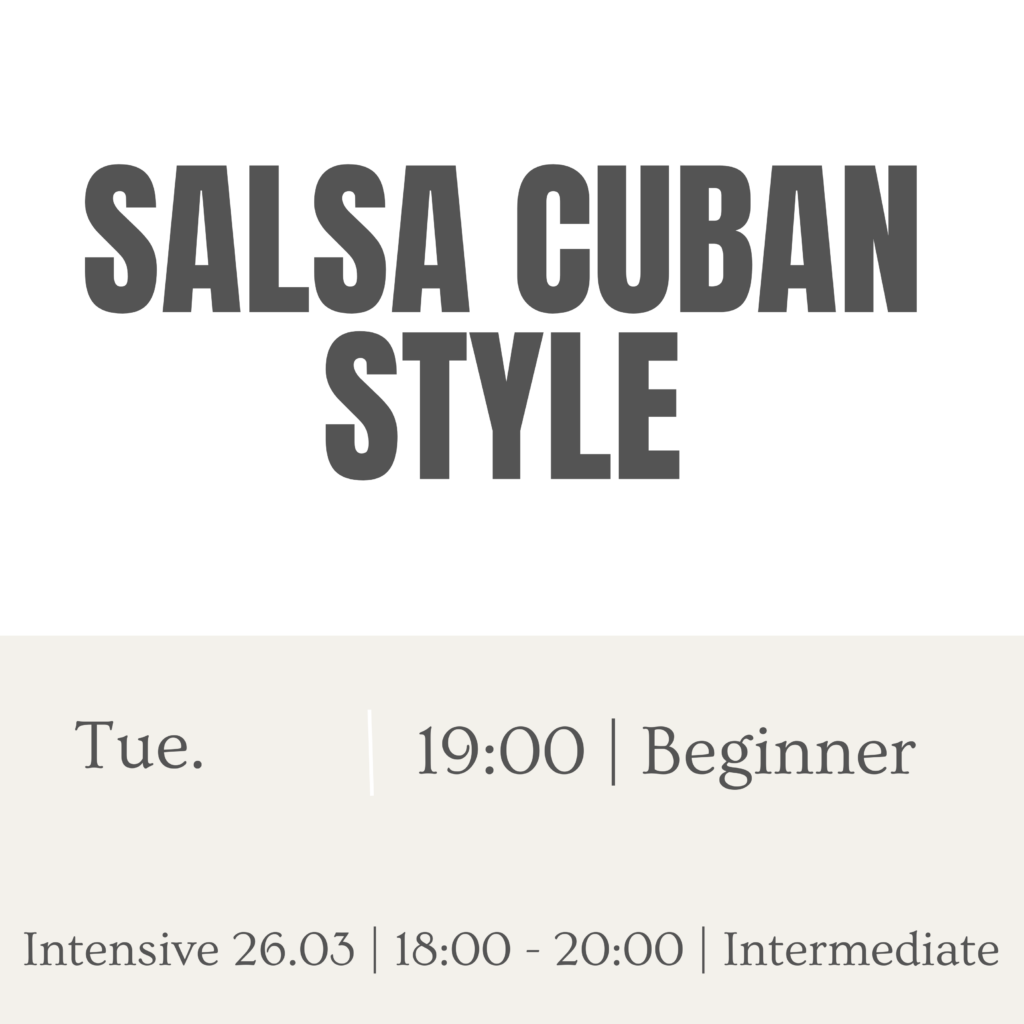 Welcome to our new Salsa Cuban Style beginner group from 01.03.22
On Tuesdays 19:00 – 20:00 you will learn basics for Salsa Cuban Style – one of the most popular dance style at the clubs.
And amazing bonus – after visiting this course every Tuesday you can join special intensive course on 26.03 from 18:00 – 20:00.