Special Solo Dance
Would you like to learn how to rock the dance floor?
Salsa LA Style for Ladies on Monday and Body Movement in Salsa NY Style on Thursday for men & women.
Join us and improve your awareness in movements!
Monday 19:00 – 20:00 Salsa Lady Style
Dear Ladies, would you like to improve your femininity inside?
Then let's work on it all together and i will guide you to your own style.

Дорогі жінки, чи хотіли б ви покращити свою жіночність всередині?
Тоді давайте попрацювати над цим усім разом, і я скерую вас до вашого власного стилю.
Thursday 19:00 – 20:00 Body Movements
Basic shines with focus on techniques and body movements.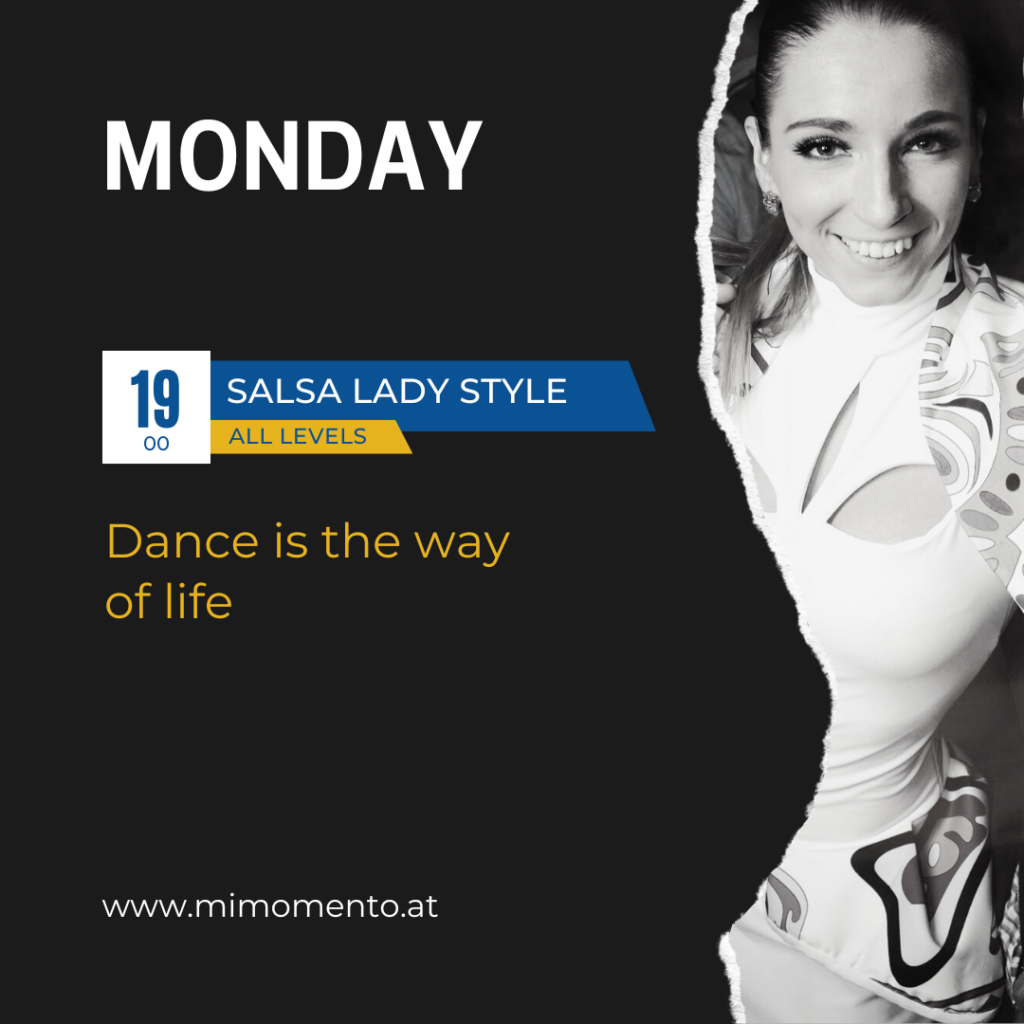 Check our instagram