JOIN OUR DANCE PRACTICES AND WORKSHOPS


IN THE CENTER OF VIENNA!
We are specialised in Salsa Cross-Body Styles (L.A. & N.Y.), Bolero,
Tango Argentino,

and much to go!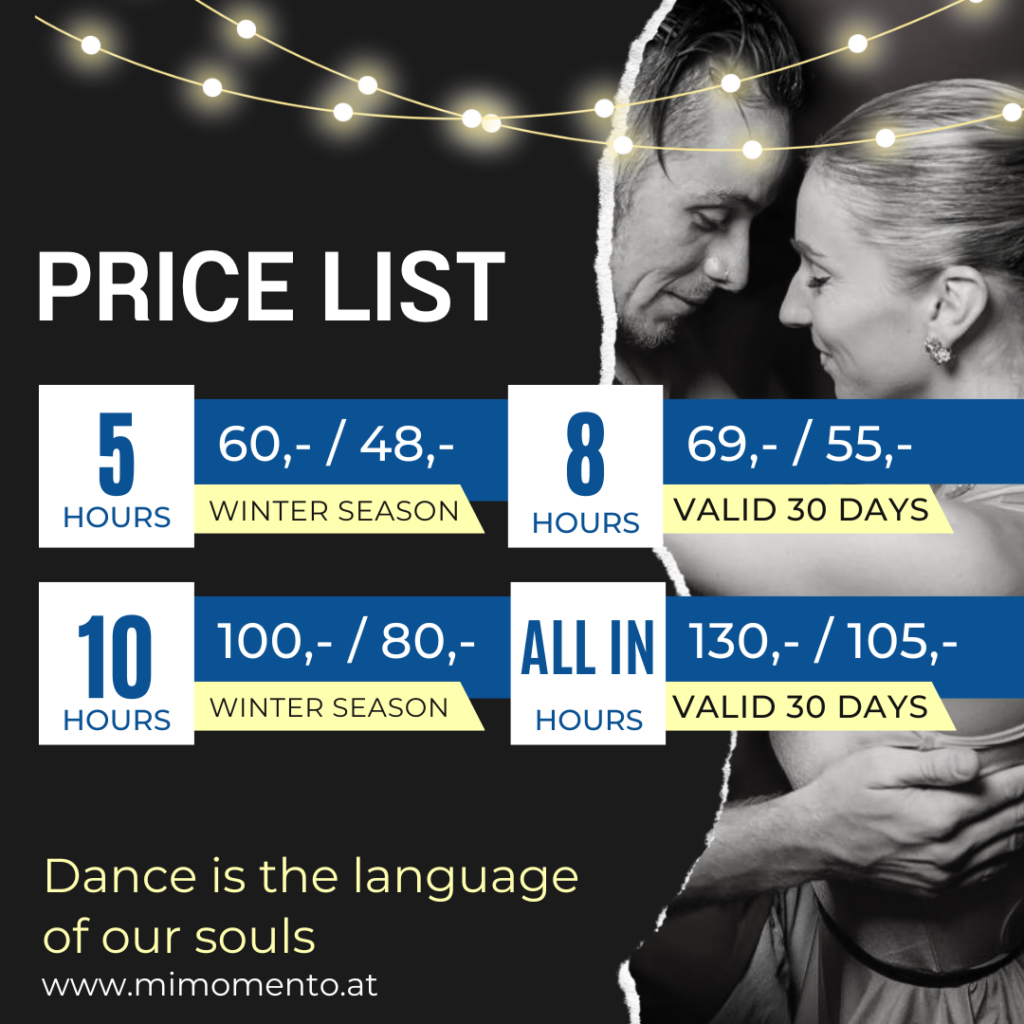 We love to share our knowledge with you!
Look at this prices:
We offer around 72 hours of dance classes per month
130,- euro (means you pay 1 euro 80 cent per workshop)
or*:
105,- euro (means you pay 1 euro 45 cent per workshop)
Best prices for dance classes!
Contact us: welcome@mimomento.at
We are look forward to make you dance
Kateryna Gutnichenko e.u
AT 7820 1 118 2 767 720902
GIBAATWWXXX
please follow our basics terms & conditions as it is at the general rules of respect and if you join us – we may make pics & videos of you – sorry))) if you do not want to be "recorded" let me know.
With Love,
your Kate
Are you new to our Dance Academy?

Check our instagram