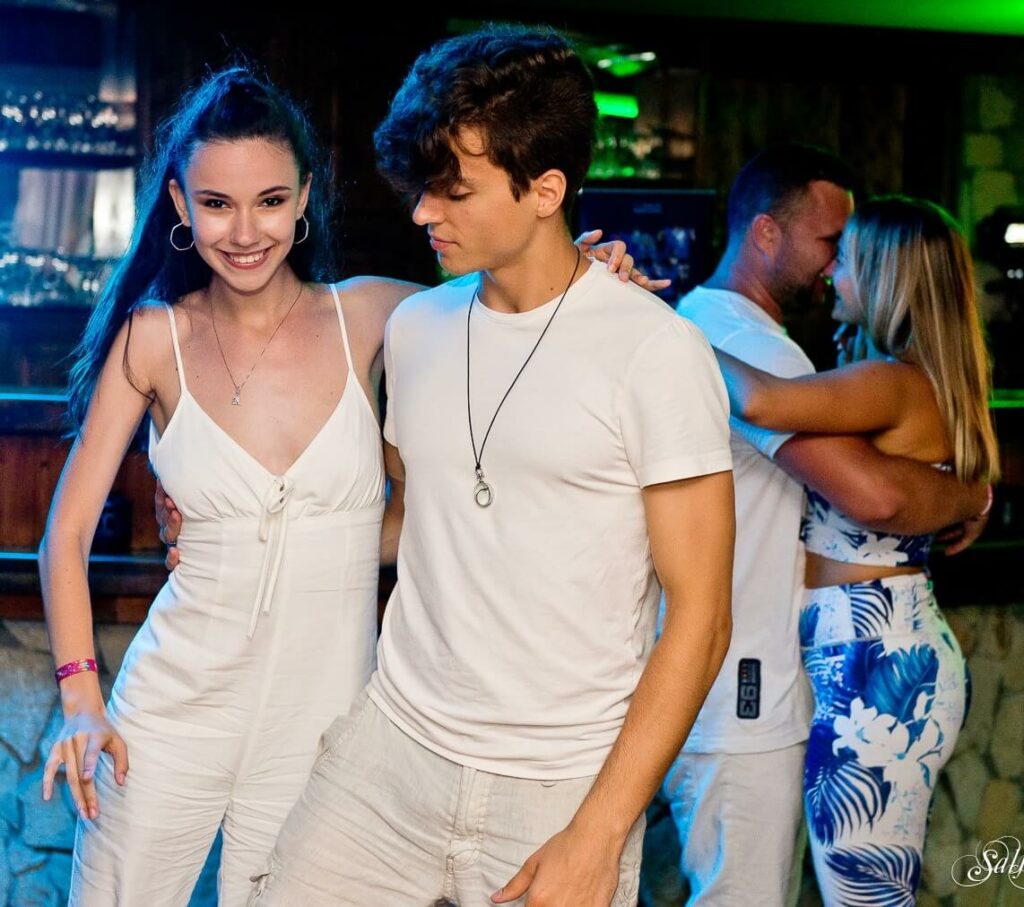 Are you new to our Studio?
ALL YOU NEED TO KNOW TO START DANCING
You do not need any previous knowledge!
Our beginner workshops are intended for absolute beginners.
We explain every single step at every movement
and our instructors will answer any questions, that you might have! 🙂

Classes can also be repeated. Our system is super-flexible!
Clothes
Your clothes should be comfortable!
Whether casual or athletic – you should be able to move comfortably in it.
It might get hot!
Regarding indoor-classes:
We ask you to use dance shoes, to protect the floor!
If you do not have dance shoes,
you may like to dance in socks or barefoot,
or take clean, abrasion-resistant shoes from home.
You do not need a dance partner!
We exchange dance partners during the workshops every five minutes,
so you all get to know each other and are able to dance with each other at the parties as well.

At dance parties it is also the custom internationally to change partners after each song!
Therefore you will soon become part of our vast dance community and meet new friends!

If you are a couple and do not want to change partners, that's okay too!
Check our timetable
to find out which dance classes are available this month!