Body Movements & Salsa Core Group On 2!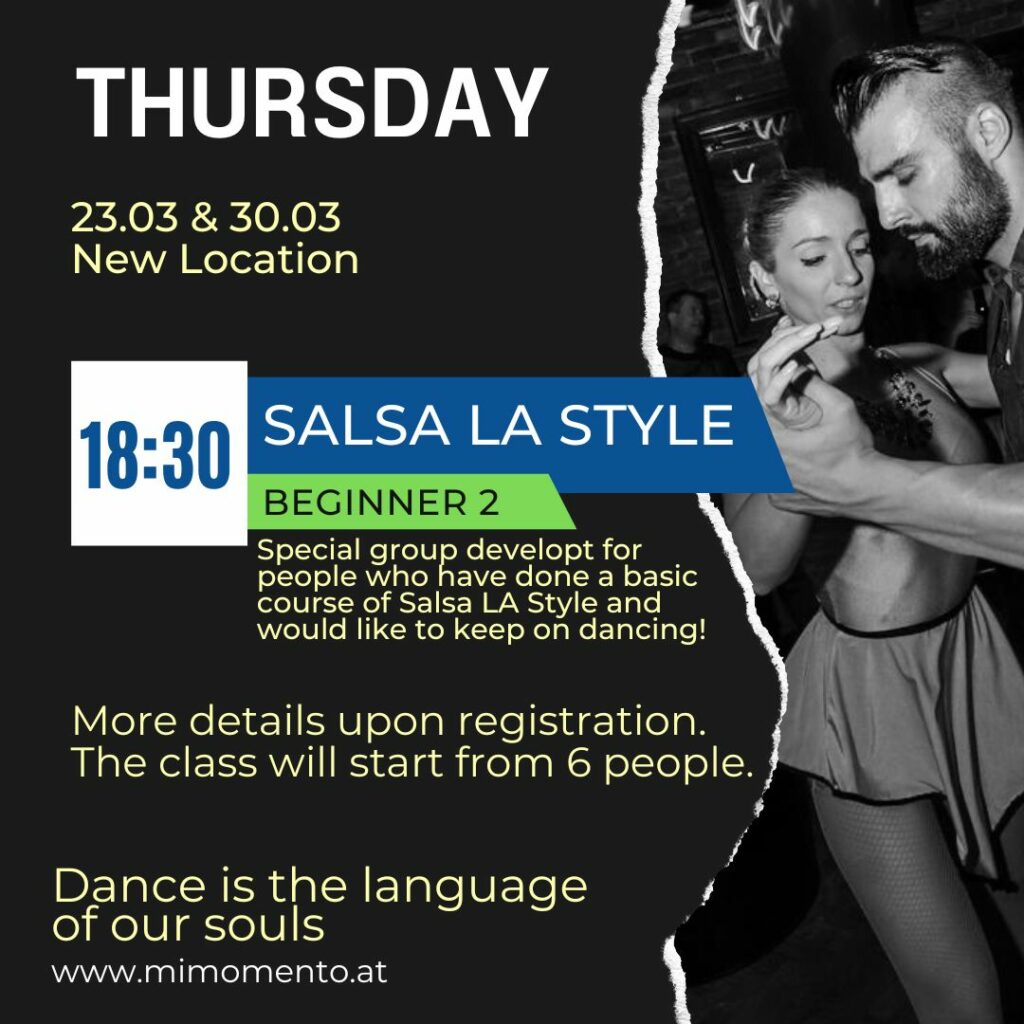 Please let me know here if you would join the group. Class will start from 6 people registration.
Starting 23.03.
Every Thursday.
Prices:
12,- per hour or
10,- per hour if you would take the whole 4 classes at once.

Attention – new location at the 1060 – more details upon registration!
Contact us