Monday: day to improve your technique and skills!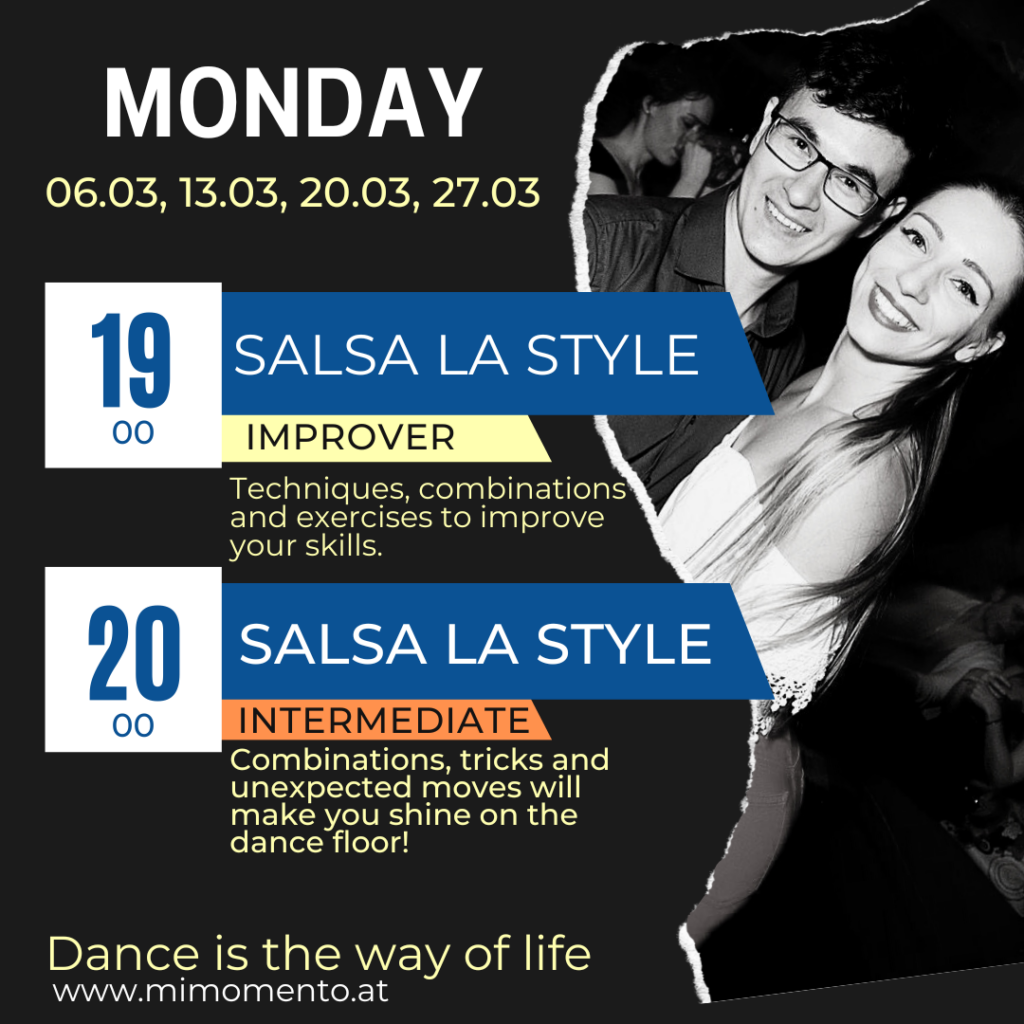 I have some nice news and would like to share with you that we all want to keep on dancing!
We would like to do Salsa LA Classes on Monday with Kate and Rinat.
19:00-19:55 Salsa LA Improver.
20:00-20:55 Salsa LA Intermediate.
Please let me know here if you would join the group. Class will start from 6 people registration.
Starting 06.03.
Every Monday.
Prices:
12,- per hour or
10,- per hour if you would take the whole 4 classes at once.
We are very much looking forward to welcome you to our new dance room!
Location: Gusshausstrasse 15, 1040 Vienna – 1st floor. More details upon registration!
Mi Momento Dance Academy
Gußhausstraße 15
1040 Wien
It's a 2nd parallel – street behind the Karlskirche
3 min from Underground station – Karlsplatz, U1/U4