Salsa LA Style and the one and only – Show Group! Join us!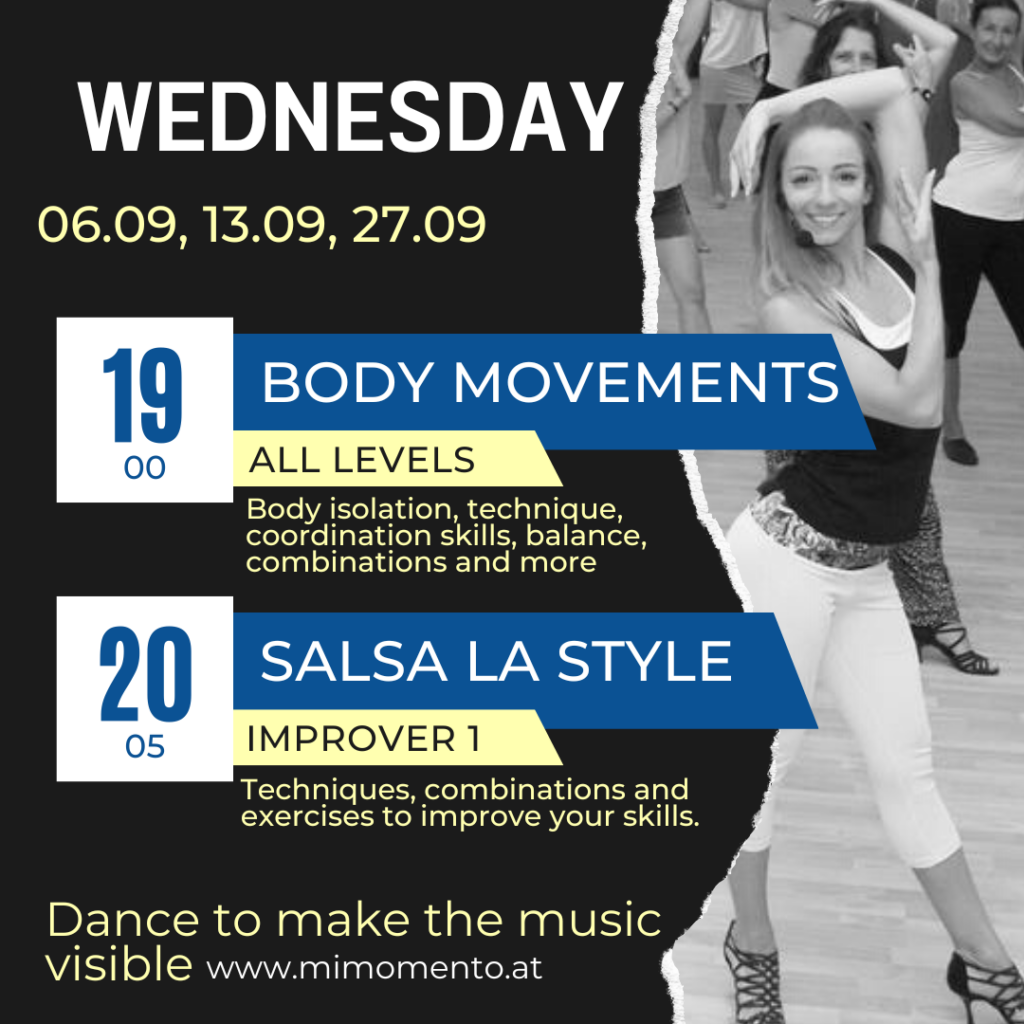 We are very much looking forward to welcome you to our new dance room!
Location: Gusshausstrasse 15, 1040 Vienna – 1st floor. More details upon registration!
Please let me know here if you would join the group. Class will start from 6 people registration.
Every Wednesday.
Prices:
15,- per hour or
12,5 per hour if you would take the whole 4 classes at once. (50 euro)
Mi Momento Dance Academy
Gußhausstraße 15
1040 Wien
It's a 2nd parallel – street behind the Karlskirche
3 min from Underground station – Karlsplatz, U1/U4